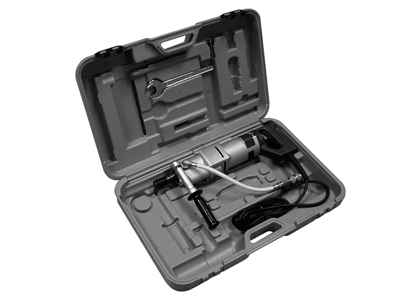 TALPA Hand-held 3-Speed Core Drill
Part #TALPA T1M-A1-EL, $1,188.50

2.5-hp, 15amp, 120volt motor with saftey clutch. All new gearbox offers Idle RPM: 770, 1860 and 2580; with 570, 1380 and 1920 load RPM. Heavy duty drill comes with carring case and water kit and adapter for 1-1/4"-7 or 5/8"-11 core bit threads. Wet drilling applications from 1 to 6-inches; Dry applications from 2 to 9-inch bits.