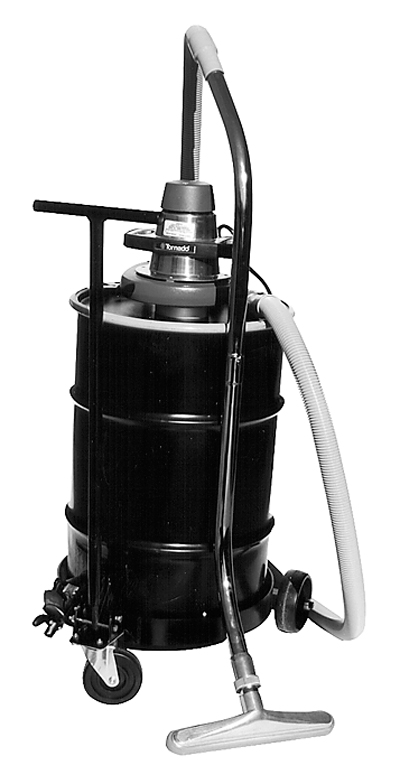 30-Gallon Water Vacuum
Part #007001, $1,495.00

30-Gallon capacity water vacuum comes complete with vacuum pump head, hose, wand, double-blade squeegee, cart, and 30-gallon tank with gate valve. our unique vacuum head will fit any size container. With a little work you can change any container into a water vacuum. Our Vacuum motor is the ONLY one that can be Serviced, Cleaned and Rebulit for a lifetime of use.