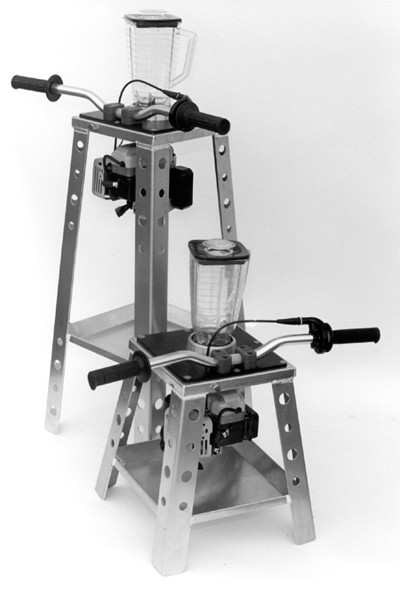 Short Motomixer The Ultimate Blender!
Part #013040, $375.00

When it comes to heavy-duty blending, not even the tim"tool time" Taylor can match this beauty. This "bad boy" features a 21.2cc gas engine with a pull starter and a 14.6 oz. gas tank --- enough to fuel to fully blend 1479 happey-hour size margueritas! Other features include aluminum stand and handles - bar, billet jar mount and a 40oz. jar. if your current blendr leaves you a tad light in the horespower department, then the gass-powered MOTOMIXER is your baby! Mix not included. NOT liable for HANGOVERS.